Corona and Us
From September 2020 we will be taking bookings again. Our opening will be with limited capacity, but at least we're back in business!

To see what we can and cannot do under the current rules, we made a protocol that we need to follow, and unfortunately it also involves a set of rules we must ask our clients to comply with.

One very important change: for the duration of the limitations imposed by the pandemic, we shall not be taking bookings for just one night. The two nights before and after any booking, the guest's room is left unoccupied - the only certain way to void virus transmission via bedding and pillows. That, plus only three out of our five rooms occupied at any one time, means our occupancy is already dramatically down, and this makes single night bookings too expensive for us.

We'll be happy to send you the documentation on our way of working, and on what we need guests to comply with. They will always be sent with booking confirmations and will be part of our agreement. Everything can still change at very short notice, so we'd rather send out the most recent version via mail, than host it on this site.

You will not find a Good-to-Go certificate. Because we find it a dismal, pointless excercise. Why? Well, here's what a business needs to do to get its certificate: go to the website, enter business details and answer 'yes' to all the multiple-choice questions following. And that is it. We'll have nothing to do with that!

Thank you for your interest, we hope to see you soon!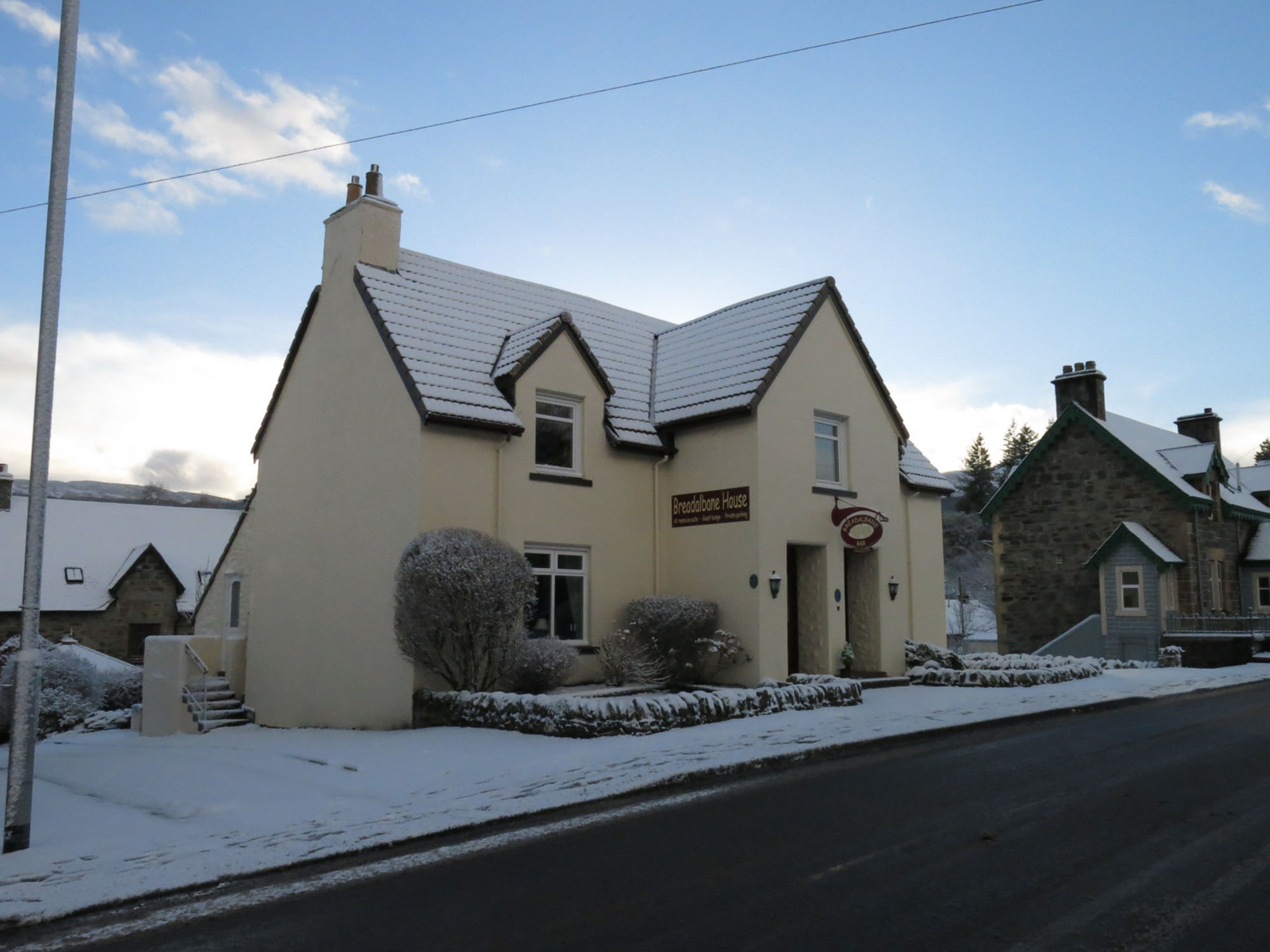 The location
Breadalbane House, a three-star VisitScotland B&B, is set in the picturesque village of Killin, which is situated at the western tip of Loch Tay, and lies in an incomparable region of beauty in the very heart of Scotland amidst a backdrop of Munroes which include Ben Lawers and the Tarmachan Ridge. Study the abundance of wildlife in their natural habitat in the hills, and photograph the rare alpine plants and flowers.
Our location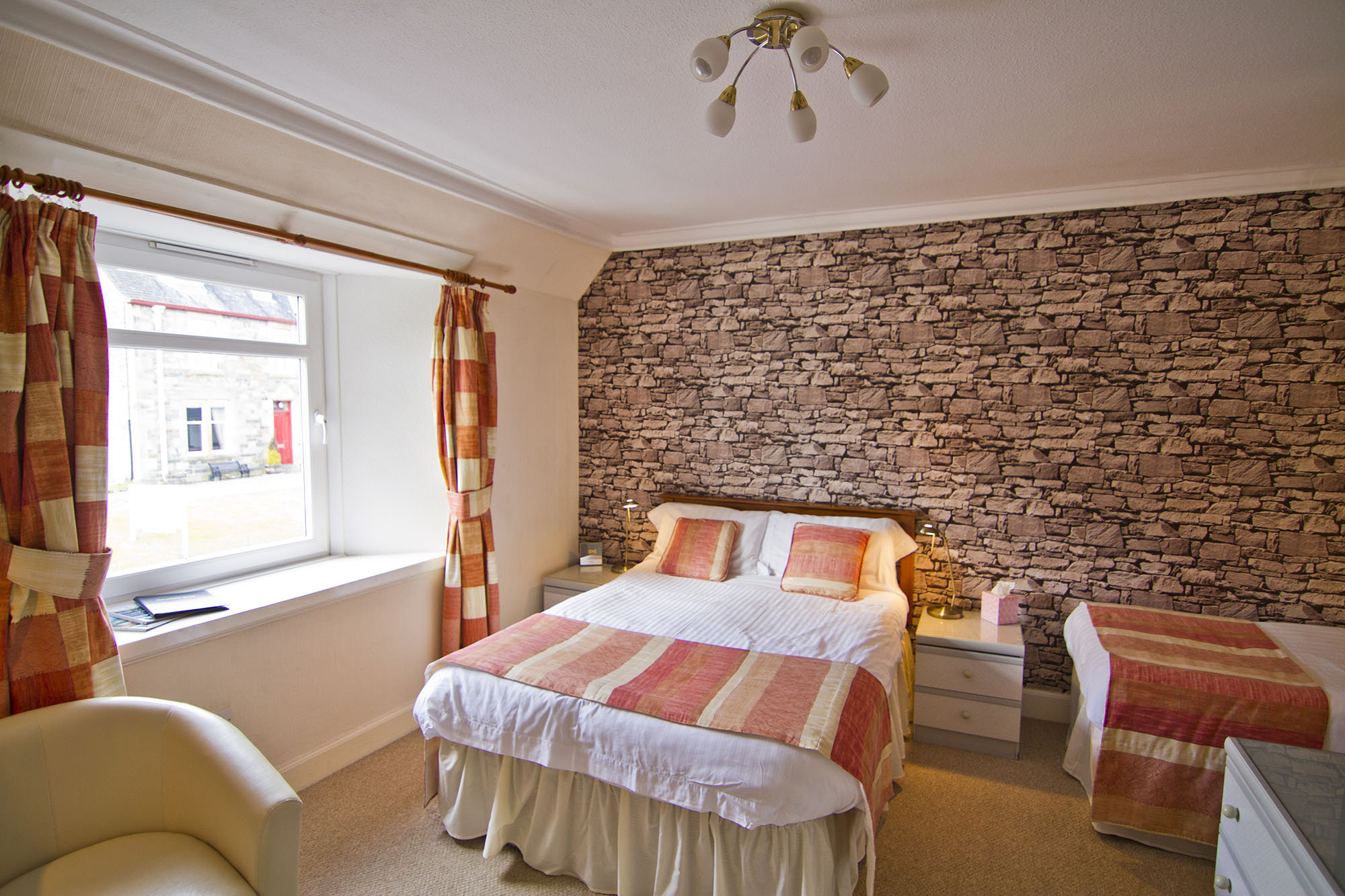 The accommodation
Breadalbane House is under the personal care of Désirée and Wouter van Doorn and provides excellent Bed & Breakfast accommodation in very comfortable rooms, all of which are en suite and well equipped with colour TV, DVD player (region 2), tea/coffee making facilities, radio alarm and hairdryer. One guest room is situated on the ground floor. The relaxing Residents' Lounge is the place to unwind after your day out. Wireless internet is available.
Within very easy walking distance in the village are a number of relaxing restaurants and cafes offering a variety of cuisine in addition to local game and traditional Scottish fare.
Breadalbane House is totally non smoking; and whilst a locally sourced, traditional and hearty breakfast is provided, Désirée and Wouter will be pleased to cater for special dietary requirements for which advance notice would be helpful. Private parking is provided and we can also offer secure storage for cycles, drying and ironing facilities.
Our rooms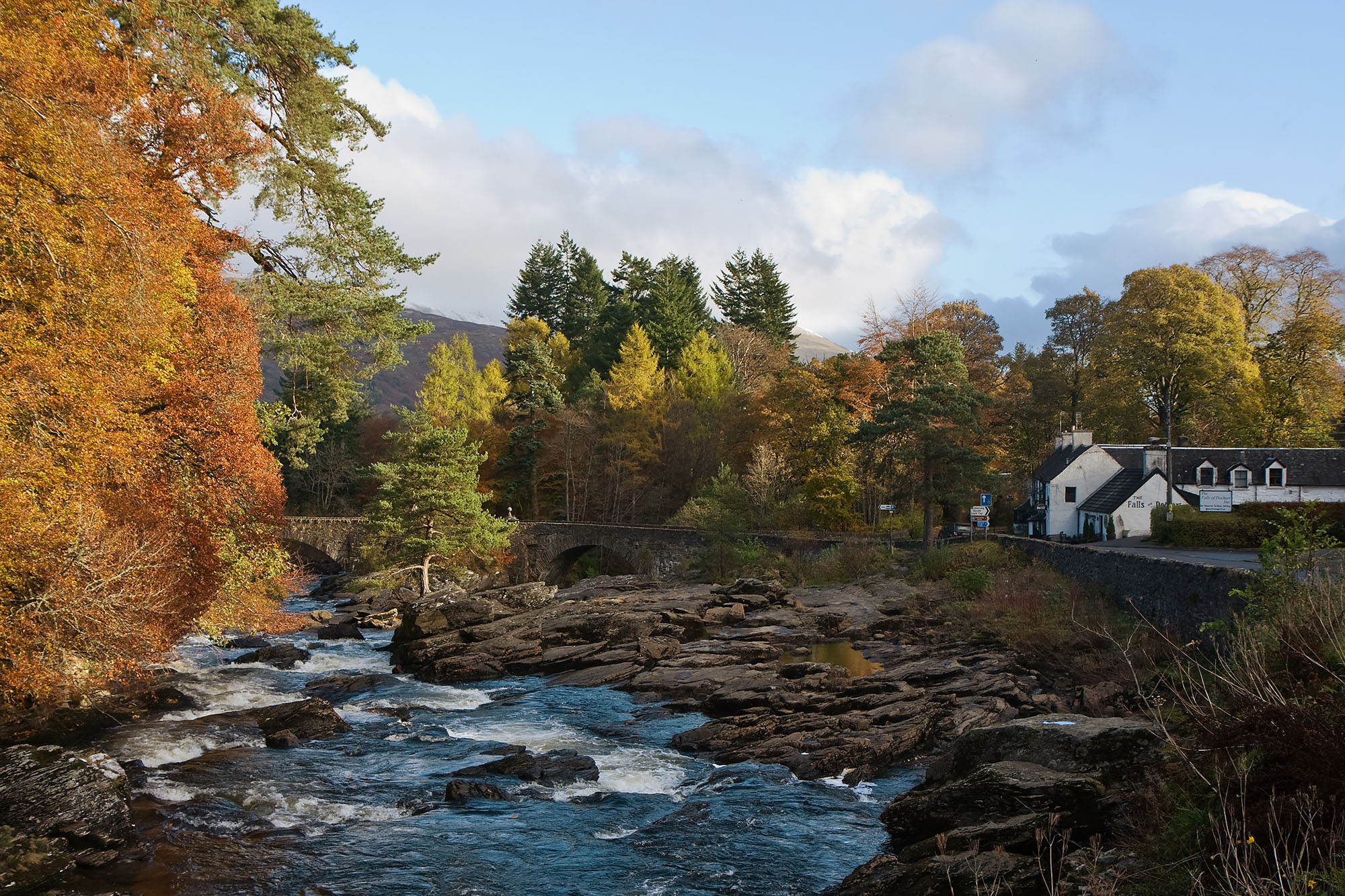 Activities
The world famous Falls of Dochart on the river that flows through the village are a must to see; and you are never far from things to do and see with fishing, walking, hill climbing, cycling, golfing, watersports and horse riding all on the doorstep.
Even a choice of distilleries for whisky tasting lie within a radius of about 30 miles!
The Clans of MacNab, Campbell, MacGregor and McLaren all have connections with the area which is rich in history.
Activities