Location
Arguably the most picturesque village in Scotland, Killin is considered by many the gateway to the Scottish Highlands.
Breadalbane House is located on the Main Street of Killin at the western end of Loch Tay.
Overlooked by Munroes including Ben Lawers and the Tarmachan Ridge, nestled between the River Dochart and Lochay River and only a short stroll from Loch Tay, Killin has something for all outdoor enthusiasts.
Killin is situated within the Loch Lomond and Trossachs National Park, close to Glen Coe, Glen Lyon and The West Highland Way. Killin is also the half way point of the Rob Roy Way. All this on our doorstep yet Killin is within only 90 minutes drive of almost all major towns and cities in Scotland.
Breadalbane House is truly the perfect base for your holiday in Scotland.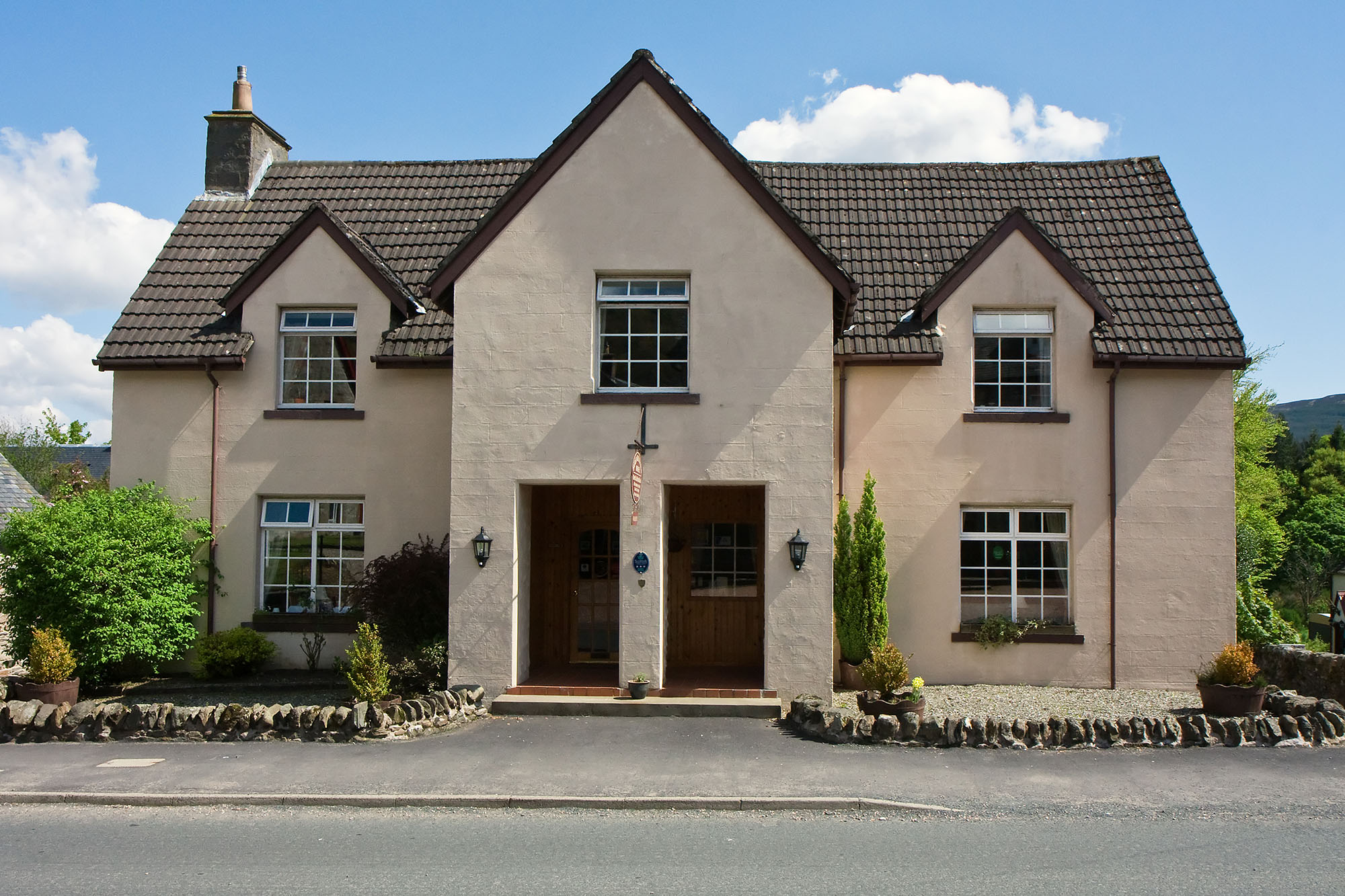 Approximate Distances to Killin
Those with GPS systems will find us at 56° 27' 52.65" N 4° 19' 9.33" W.
Travel distances to Killin from popular travel destinations in Scotland (follow links below for directions from Multimap.com).